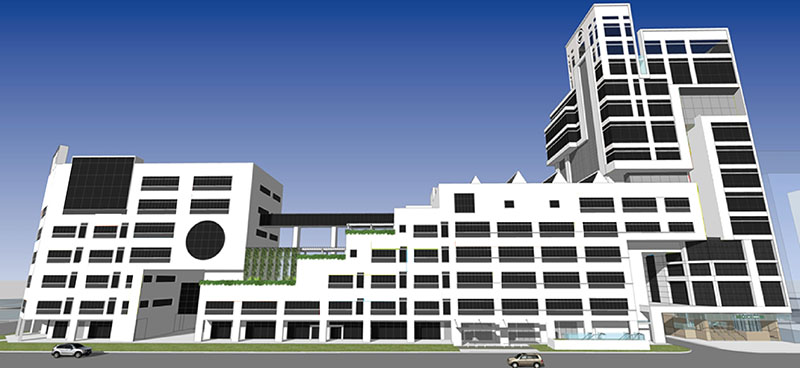 The current NAFA campus at Bencoolen Street is made up of three buildings called Campus 1, Campus 2 and Campus 3. The campus was completed in 2004. Built to accommodate a student population of 1,850, the existing NAFA campus facilities are not adequate to support immediate and future needs. The current student population stands at 2,360 and it is estimated to reach 3,040 in 2024.

The new tower block costs $41.7m to construct, $35.7m for building cost and $6m for land premium. It will enable NAFA to alleviate the current space shortage and meet projected space requirements for the next 10 years and beyond. Campus 1 Tower Block will sit atop the new Bencoolen MRT station which will take up four floors above ground level. NAFA will make up Levels 5 to 12 to complete a well-integrated building structure and yield 7,738 m2 of floor area.

The new facilities will enable the Academy to stay at the forefront of Singapore's arts education sector. It will be vital in supporting the effort to create a conducive environment for teaching and learning, and provide much-needed interaction spaces and amenities for holistic development of students.

The Ministry of Education is supportive of this building project to accommodate a higher student enrolment. However, the government will not be providing further funding for NAFA's expansion. Being a registered charity with Institution of Public Character status (IPC), we need a lot of help and support to raise the much-required funds. Every donation matters. Thank you for your generosity!